MEET OUR WINNERS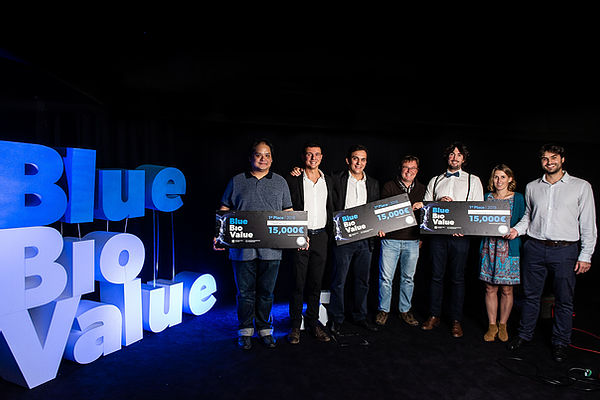 In 2018, Blue Bio Value brought together 13 startups from 7 different nationalities, for its 1st edition here in Portugal.
After an 8 week bootcamp and a final pitch, participants Hoekmine, SEAentia and Undersee were named the edition's startup winners, each receiving a prize of 15,000€ to be used through BlueBio Alliance's Blue Demo Network.
The Blue Demo Network brings together a series of infrastructures and services in Portugal, making essential services accessible for blue tech based startups and SME's. The Blue Demo Network is another reason why Portugal is a growing hub for blue based entrepreneurs.
Blue Bio Value Acceleration 2018 was powered by Fábrica de Startups.