MEET OUR WINNERS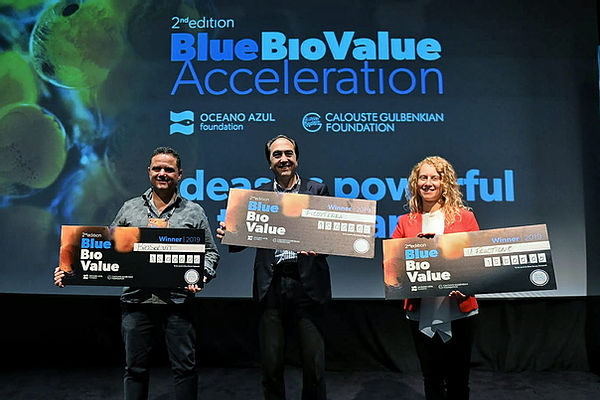 Entering its 2nd edition in 2019, Blue Bio Value accelerated 15 new startups from 9 different nationalities, hosting them all here in Portugal.
After 8 weeks of bootcamp, mentorship and access to Portugal's best facilities in the areas of marine biology and biotechnology, Biosolvit, Ficosterra and uFraction8 were declared the 2nd edition startup winners. Each startup won a prize of 15,000€ to be used through BlueBio Alliance's Blue Demo Network.
The Blue Demo Network brings together a series of infrastructures and services in Portugal, making essential services accessible for blue tech based startups and SME's. The Blue Demo Network is another reason why Portugal is a growing hub for blue based entrepreneurs.
Blue Bio Value Acceleration 2019 was powered by Fábrica de Startups.