What is the programme?
The programme aims to accelerate startups that operate along the value chain of marine bioresources, specifically in the blue biotechnology sector, which offer sustainable services or products contributing to a healthier use of ocean bioresources. It seeks out new products and services that deliver sustainable alternatives to the market, tackling some of the main challenges that the world faces, whilst attracting and retaining talent in Portugal.
What does the programme offer?
Support
Supporting talent by building capacity and network entrepreneurs with innovative ideas for marine bio-based solutions
Mentorship
Access to international mentors with practical expertise in the bluebio tech industry
Network
Creating investment opportunities by developing high quality projects worthy of investment and create global companies
What can the startups expect?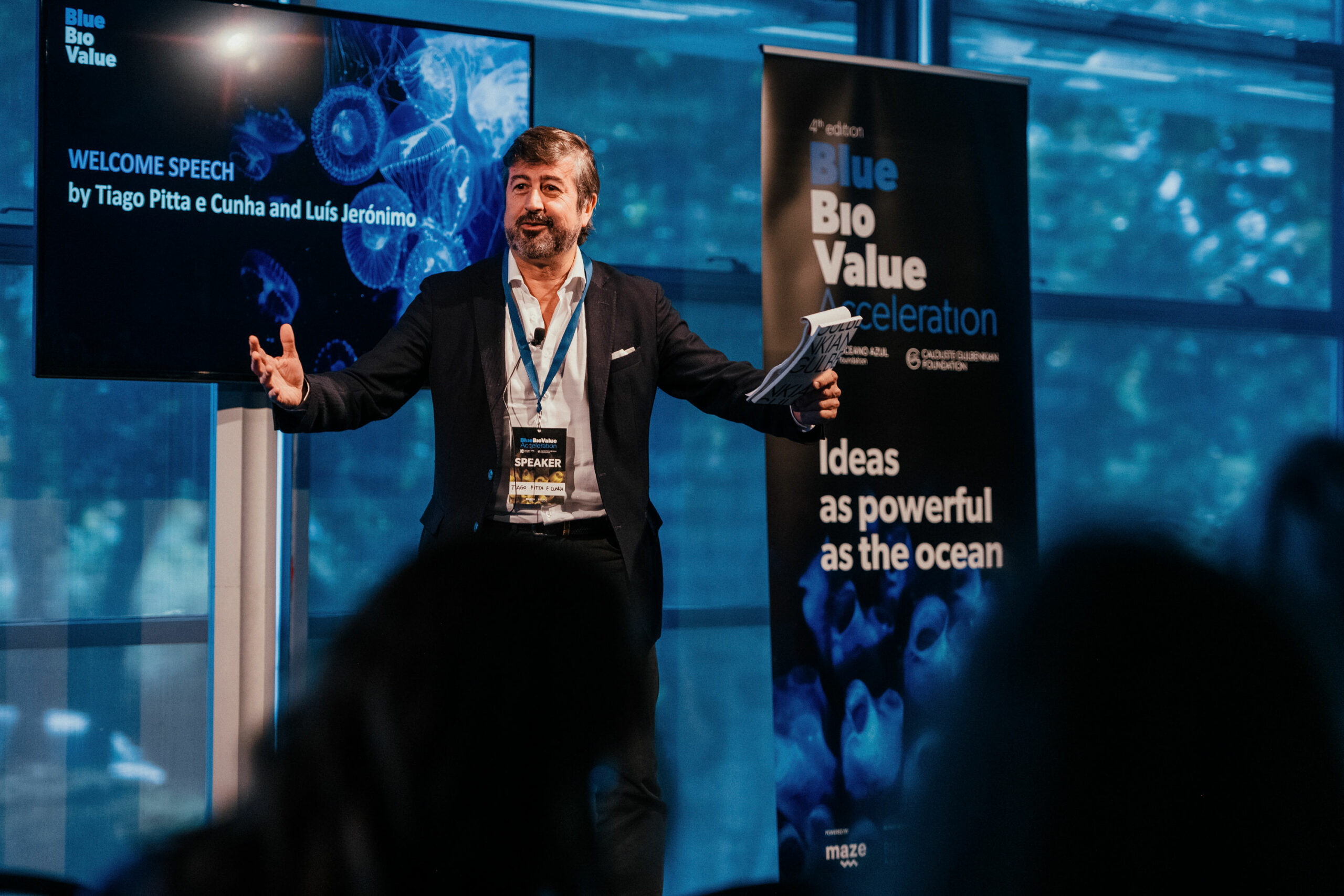 A 7-week acceleration programme, dedicated exclusively to the marine bioeconomy, that represents a unique growth opportunity for new companies.
Structured in growth sprints taylor-made to the need of the startups, focusing on key business development topics such as access to funding, overcoming legal barriers, user research and journey, product development, sales and marketing, amongst others.
Final 2 weeks in Portugal, culminating in the Final Pitch Event to Investors and Commercial and Industrial players.
Talks and workshops by experts from different sectors and backgrounds, including CEOs, entrepreneurs, opinion leaders, investors, professors and many others.
Individual CEO-focused leadership coaching sessions.
Access to Blue Bio Value high-level network that will be guiding you on specific aspects of your business and helping you reach your company's goals, including 1-to-1 investor and mentorship sessions. Learn more about our mentors here.
Network of commercial partners, within processing and manufacturing industries and some of the best research and technology centers in Europe.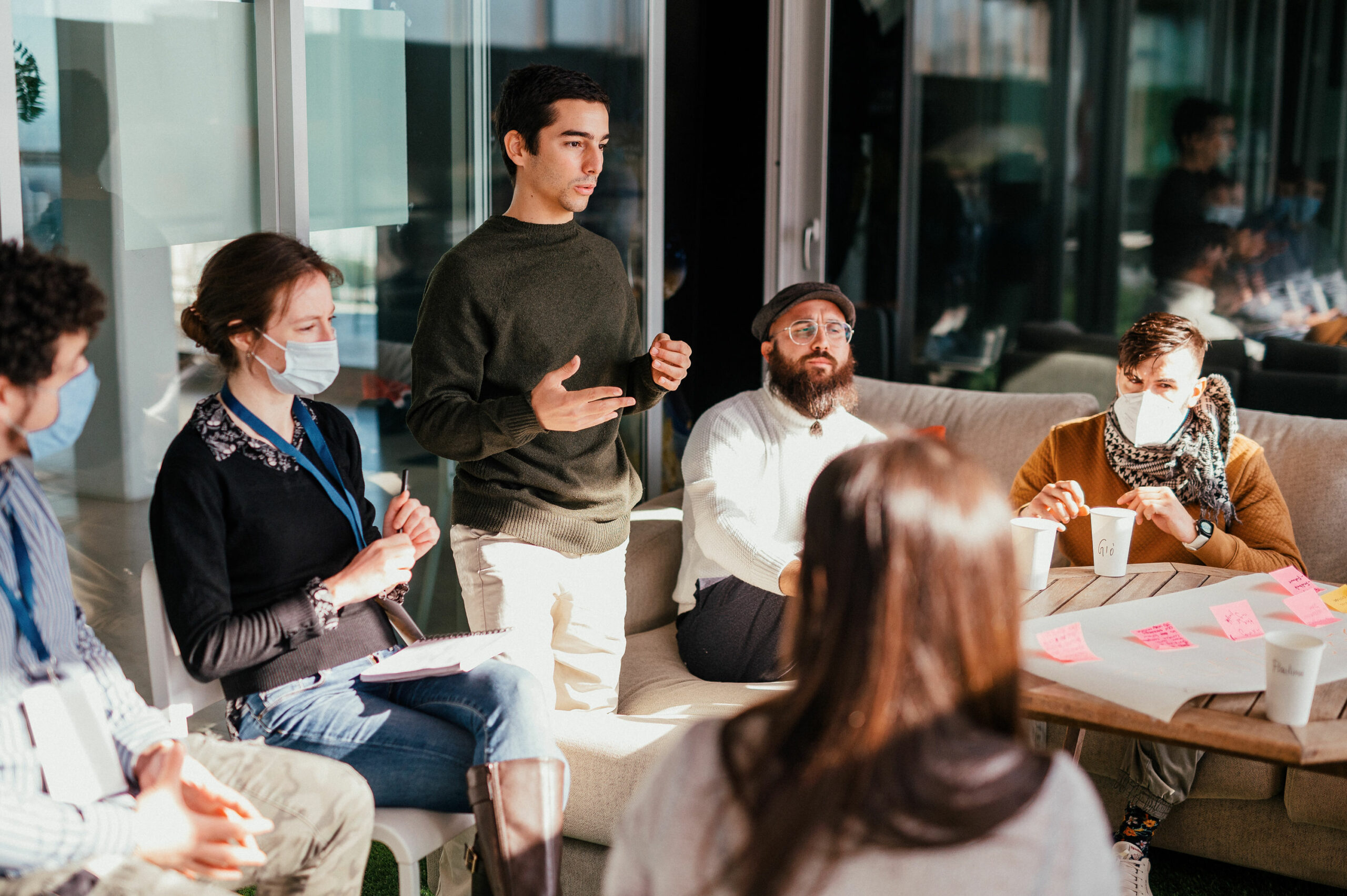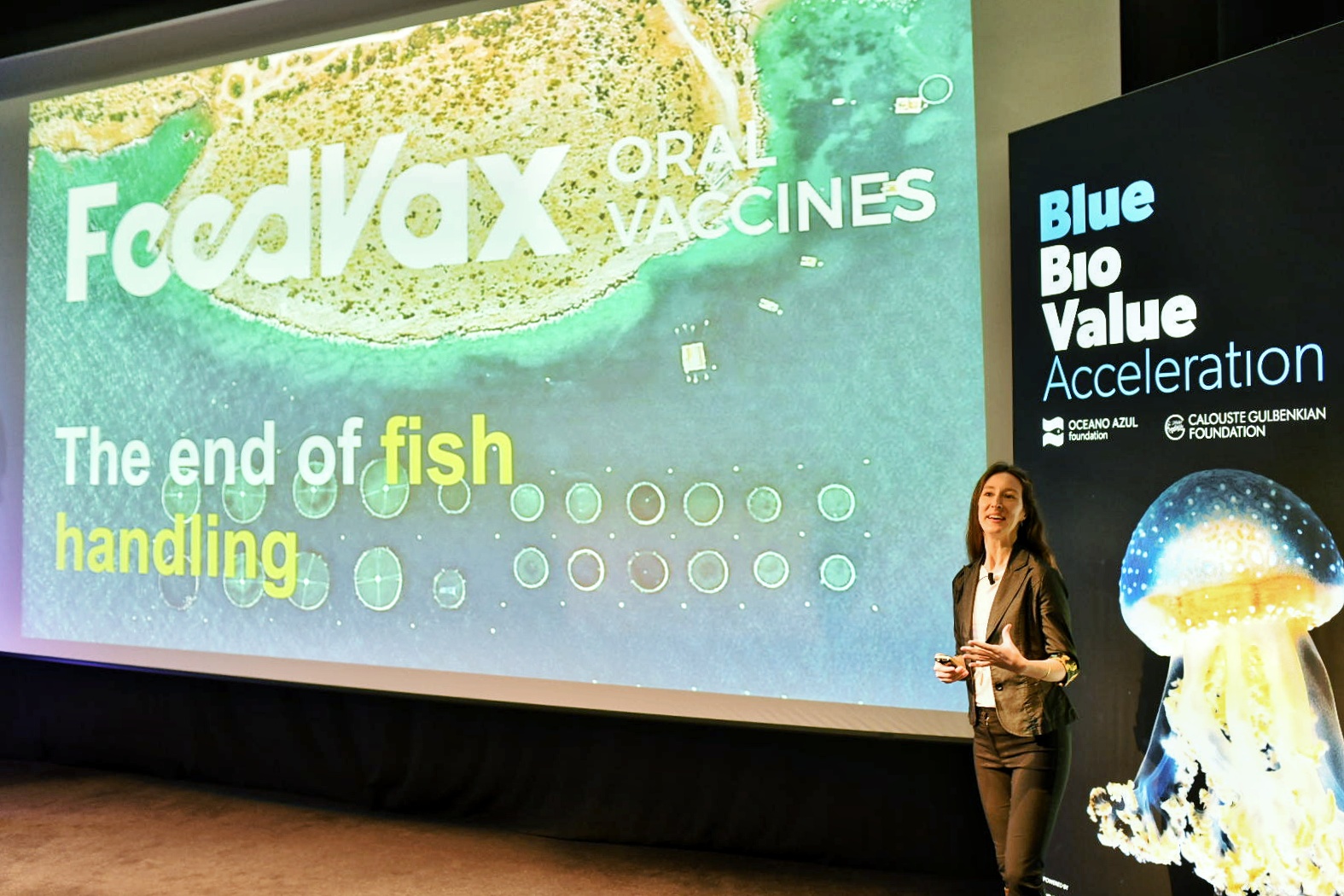 Access to a set of perks, including the 1-year membership in Bluebio Alliance, the Portuguese Network of marine bioresources and blue biotechnology, which gives you access to several benefits.
Final 2 weeks in Lisbon to participate in a field trip amongst key local ecosystem players and attend the Blue Bio Value Final Pitch Day (expenses covered by stipend).

 

Possibility of winning a prize of up to 45 K€.
We are looking for early-stage impact ventures from around the world with projects that represent a business opportunity along the value chain of marine bioresources, including, but not limited to, biotechnology-based projects that tackle one of the following challenges:

Feeding a growing population & ensuring sustainable food systems

Enhancing health & well-being

Mitigation and adaptation to climate change

Addressing resource scarcity & preserving natural ecosystems and biodiversity

Empowering a circular bioeconomy growth model

Reducing plastic production & pollution
Blue Bio Value Acceleration program looks for aspiring and committed entrepreneurs that are able to develop commercially viable projects along the value chain of marine bioresources that comply with the following criteria:
Intentionally aiming to create positive impact in the marine world through the usage of sustainable and responsible sourcing and/or production methods;

 

Established company prepared to enter the market or already in the market;
Having a fulltime team, with at least one of the co-founders working full time;

 

Projects with TRL 5 or superior that can demonstrate high potential to rapidly scale up to viable market applications. [TRL: Technology Readiness Level, read more about it here.]