What is it
2021 marks the organization of Blue Bio Value's Ideation in Porto and Lisbon. The main goal is to facilitate the development of marine bio based ideas and projects, and to bridge the gap between academic research and the market.
While Portugal has a thriving network of dedicated marine bio-based researchers developing innovative projects, the startup community surrounding this field is limited. Through the Ideation Sessions, we provide students, researchers and Ocean enthusiasts with the training, knowledge and guidance needed to begin transforming their projects into sustainable businesses.
The Ideation also aims to be an introduction to Blue Bio Value Acceleration, currently entering its 4th edition, which brings startups and their sustainable solutions to the market.
The goal of the Ideation is to capacitate the participants with the tools for hacking an idea and to make it feasible for the industry, while creating a multidisciplinary team that can answer several challenges of technology transfer.
Who are we looking for?
Students, alumni, academic professionals in the areas Sciences, Engineering, Management and Marketing and enthusiasts about ocean and sustainable innovation. The participants can be from any nationality. They may apply with an idea and team already made or without an idea.
Our ambition
Approach
Identify the challenges of the blue economy and facilitate the creation of multidisciplinary teams
Innovate
Approach real challenges and develop innovative solutions that will answer that specific challenge
Enable
Offer the specific tools for a perfect transfer of knowledge of the blue bioeconomy sector to the market
Blue Bio Value Ideation aims to foster the creation of ideas for ocean-based solutions that can answer the following challenges:
When & Where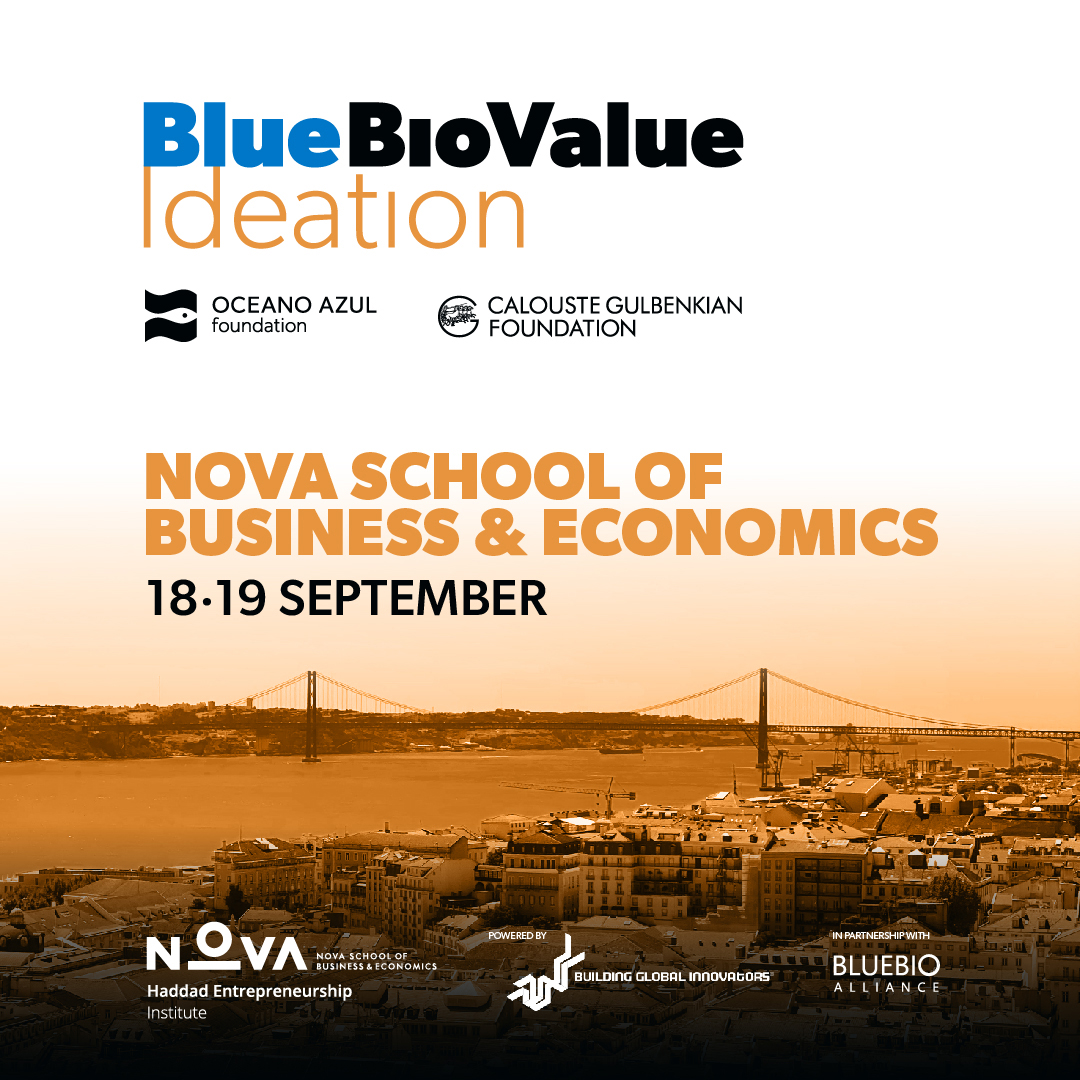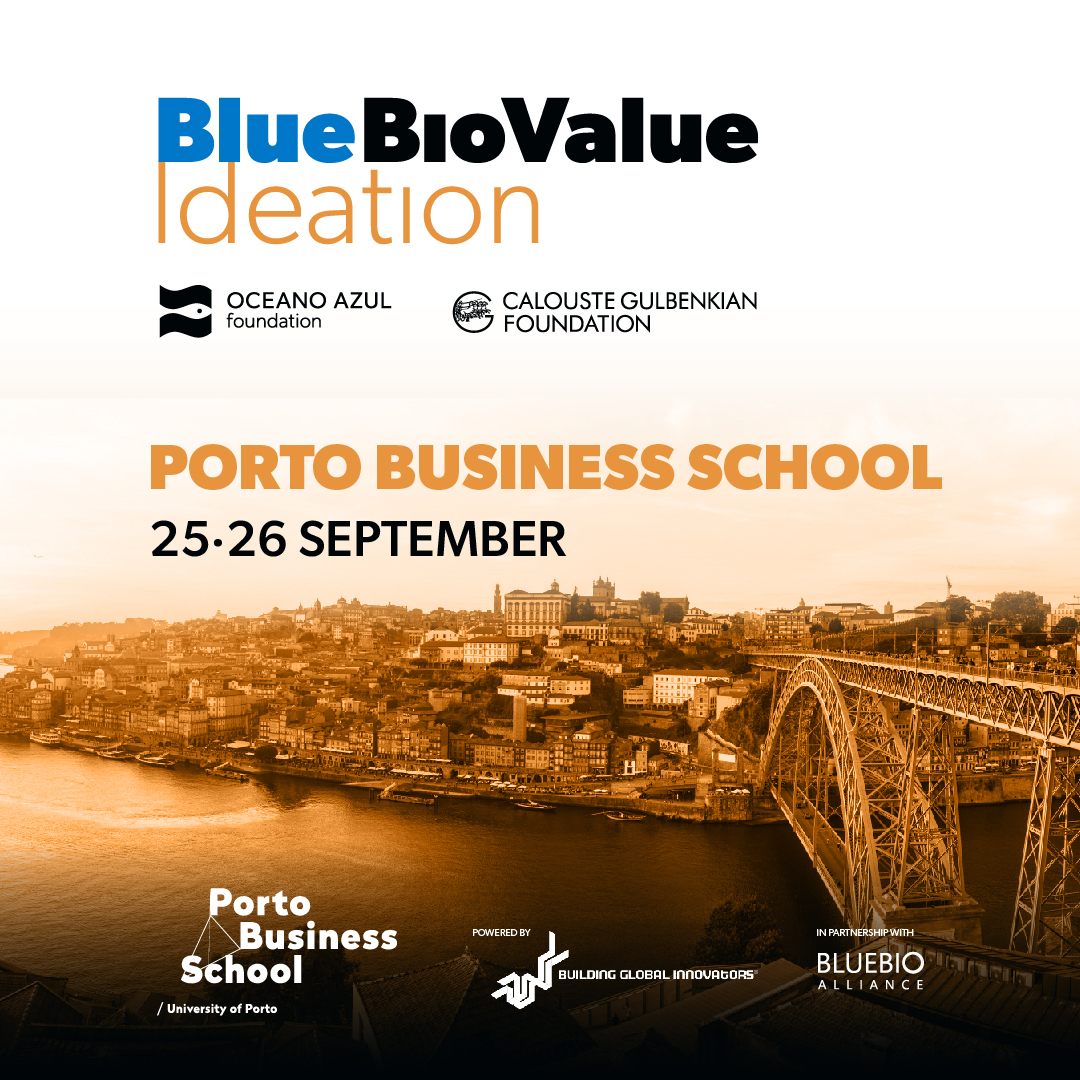 Please note these are different independent sessions. Participants are expected to participate in only one of the sessions.
The ideas generated through Blue Bio Value Ideation will have to be related with the use of marine bioresources with pharmaceutical, food, environment or industry applications, or have a direct impact upon them
​Potential outcomes: 
Creation of new ideas that can answer one of challenges can be pursued followed by further research

Consolidation of previous research into a tangible market solution with business model

Creation of multidisciplinary and complementary teams

Creation of New startups that can enter on the Blue Bio Value Acceleration. BBV Accelerator
What to expect
Application submission by September 23rd

Teams allocations from BGI

Onboarding of Teams

Team meetings (online, early September)

2 days of Ideation Session (one in Lisbon and one in Porto):

Intensive ideation workshops including: Sketching, Prototyping, Brainstorming, Brainwriting, Worst Possible Idea

Hacking workshops: Idea engineering. Concept engineering. Value engineering product. Value engineering process.

Mentorship sessions: 1:1 meetings with experts to boost your idea

Final pitch competition: the winning Team  or Teams will receive support to create a startup and initiate a pilot

Follow up Mentorship for the winners

Access to the Accelerator to the winners
At the Final Pitch of both Ideation Lisbon and Ideation Porto, 1 to 3 teams will be awarded with: 
Facilitated access to the Blue Bio Value Acceleration 2022

Private and tailored mentorship sessions with industry experts from BGI and the Bluebio Alliance network
Welcome Bag for participants with:
Ticket to Oceanário

Certificate of Attendance

Working material: Notebook, pen

Inspirational Stickers

Samples of products from startups accelerated by Blue Bio Value
Application
You may apply by filling this form.
The deadline for applications is: 23 September 23:59 GMT + 1