What is the programme?
The programme aims to support innovative R&D projects that use marine bioresources in a sustainable way, going from lab to market. To connect science and entrepreneurship ocean enthusiasts, the R&D project teams are matched with Business Mentors. These multidisciplinary teams will be equipped to tackle the challenges of technology transfer and will be capacitated to transform blue biotechnology research into viable market applications.
What does the programme offer?
Support
Supporting R&D teams with business expertise and knowledge transfer capacity, to accelerate their market entrance journey
Knowledge
Participation in modular sessions on business and blue biotech
Network
Access to technology transfer opportunities by facilitating the R&D business development
What can the projects expect?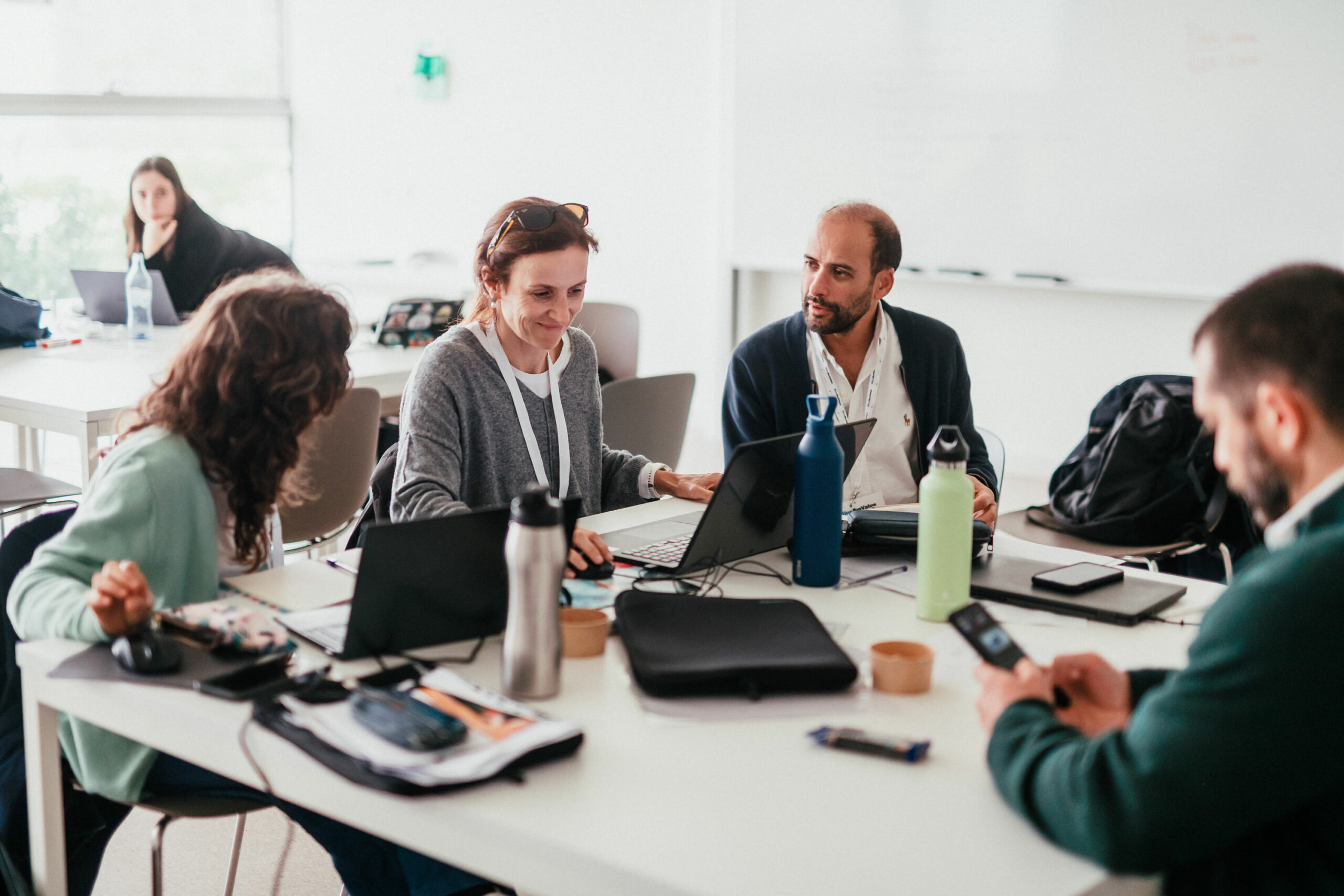 A 5-week programme, dedicated exclusively to R&D projects in the marine bioeconomy, that represents a unique opportunity for the creation of new companies.
A structured training approach that will equip teams with a practical understanding of business and entrepreneurial concepts, through individual mentoring, group activities, and personalised hands-on sessions.
Workshops and group discussions with experts from different sectors and backgrounds, including CEOs, entrepreneurs, investors, professors, among others.
3 days in-person to participate in group dynamics and networking moments, and the opportunity to attend the Final Pitch competition and the Blue Bio Value Day.
Individual pitch practice.
Access to networking opportunities within the Blue Bio Value network.
Possibility of winning a prize of up to 10.000€ to be spent in the Blue Demo Network.
Ongoing support for 6 weeks after the end of the programme to support teams overcoming market-entrance challenges.
Blue Bio Value Ideation is looking for projects complying with the following criteria:
Intentionally aiming to create positive impact in the marine world, using sustainable and responsible sourcing and/or production methods.
STEM projects' teams aiming to start or further develop an R&D project in blue biotechnology.
Projects that can demonstrate high potential as viable market applications.
Projects with at least two members involved.
We are looking for R&D STEM projects that represent a business opportunity along the value chain of marine bioresources, including, but not limited to, biotechnology-based projects that tackle one of the following challenges:

Feeding a growing population & ensuring sustainable food systems

Improving health & well-being

Mitigation and adaptation to climate change

Addressing resource scarcity & preserving natural ecosystems and biodiversity

Empowering a circular bioeconomy growth model

Reducing plastic production & pollution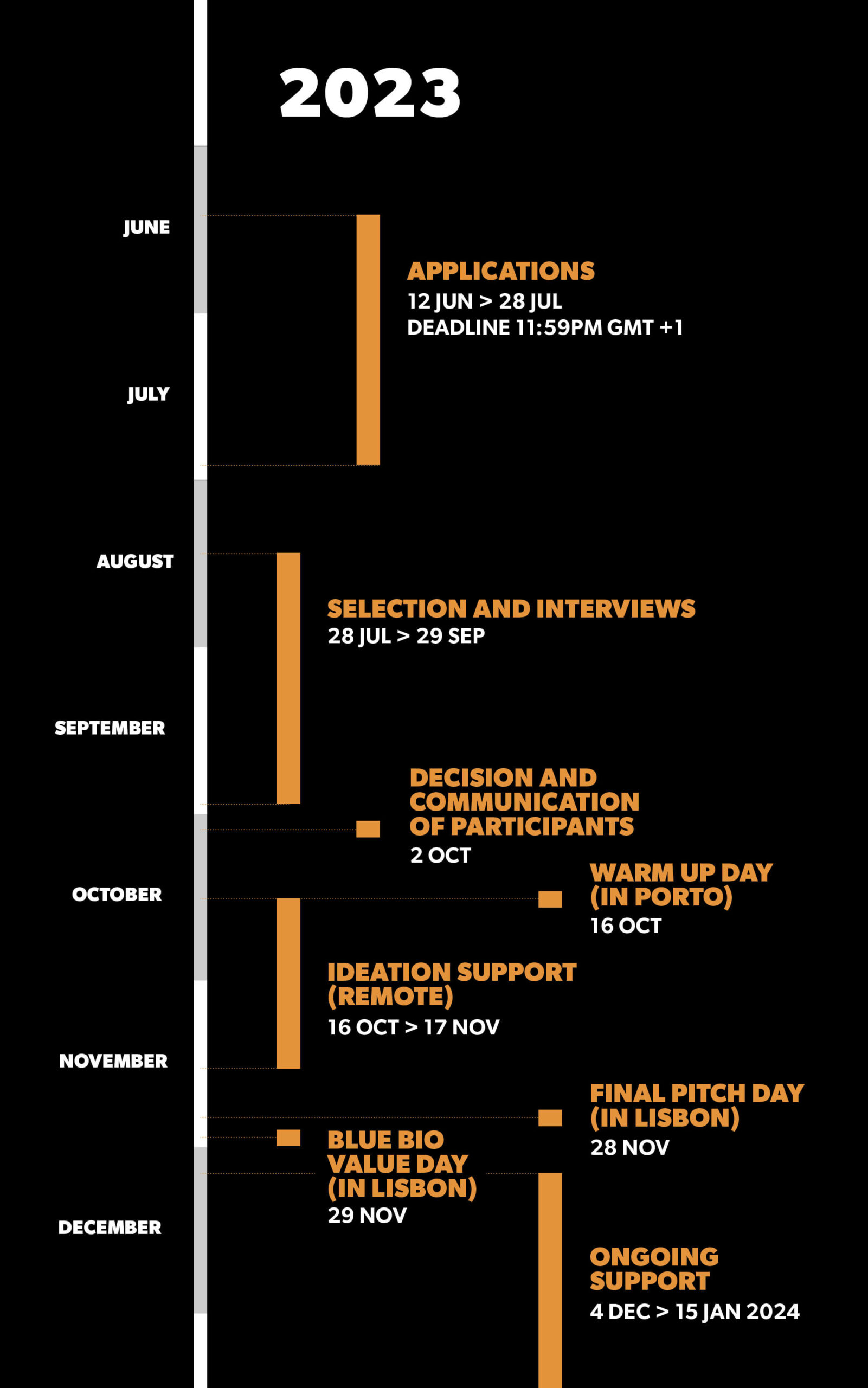 FAQs
BLUE BIO VALUE IDEATION
ABOUT THE PROGRAMME
TIMELINE & KEY DATES
ABOUT THE PROJECTS AND PARTICIPANTS
COSTS & FUNDING
INTELLECTUAL PROPERTY
APPLICATION PROCESS
EVALUATION & SELECTION