Portugal has a thriving network of dedicated marine bio-based researchers developing innovative projects, however, the startup community in this sector is still limited.
Through Blue Bio Value Ideation, Oceano Azul Foundation and Calouste Gulbenkian Foundation seek to boost innovative sustainable blue bioeconomy projects. The programme aims to bridge the gap between academia and the market by providing participants with the tools, network and seed-funding needed to transform innovative R&D into new sustainable circular new business solutions.
The programme works by connecting science and enterpreneurship ocean lovers.
By creating multidisciplinary teams, the teams are better equipped to tackle the challenges of technology transfer and capacitated to transform blue biotechnology research into viable market applications. By this mean, the programme looks to act as the fertile ground for new market actors to spawn.
In 2022, two sessions of Blue Bio Value Ideation will take place in partnership with Porto Business School (18th – 20th November) and NOVA School of Business and Economics (25th – 27th November), powered by BGI – Building Global Innovators and in collaboration with Bluebio Alliance.
We are looking for passionate ocean entrepreneurs to register as Business Mentors, and for innovators to submit a scientific blue bioeconomy R&D Project.
Business Mentors may be students or professionals with a passion for science-based innovation and a background in Management or related fields.
The R&D Projects may be submitted by students, researchers and/or professionals with a background in STEM (Sciences, Technology, Engineering and Mathematics) or related areas. Registrations can be submitted individually or as a team, and the R&D Project can be under development or yet to be developed.
Learn more about the Roles here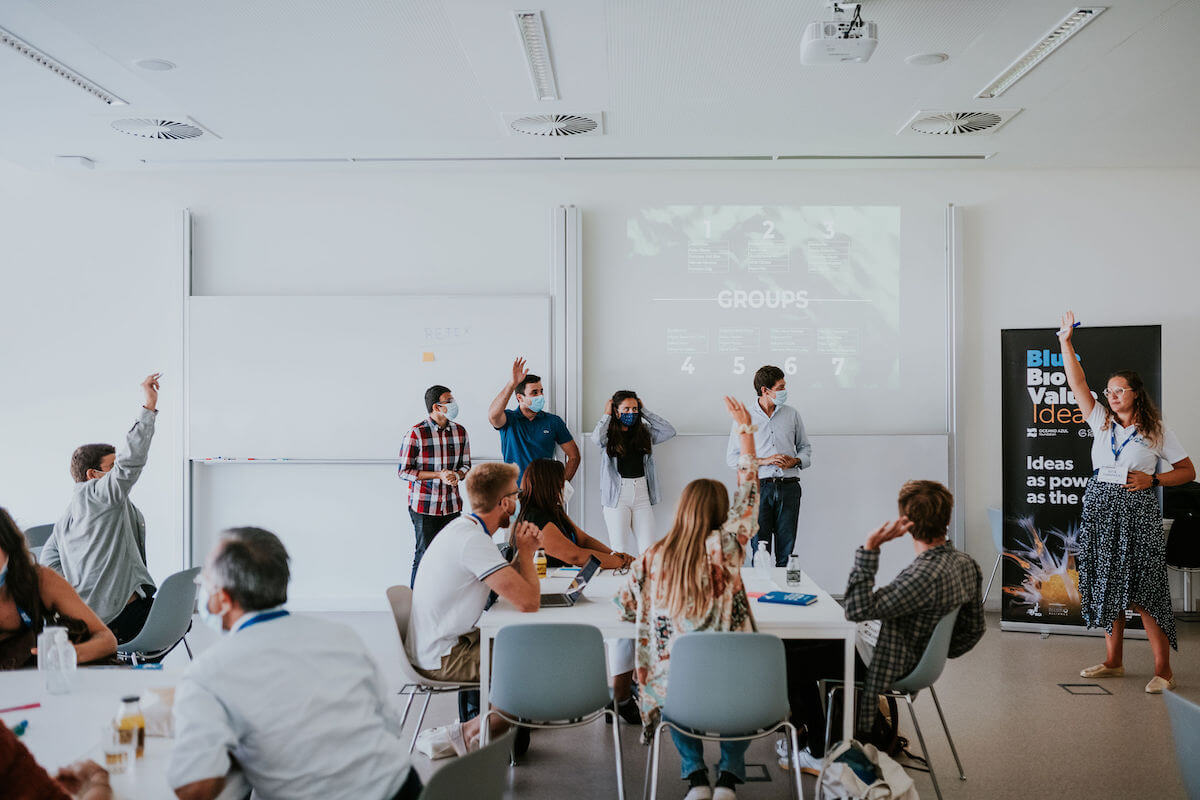 Blue Bio Value Ideation aims to foster the creation of ideas for ocean-based solutions that can answer the following challenges:

Feeding a growing population & ensuring sustainable food systems

Improving health & well-being

Mitigation and adaptation to climate change

Addressing resource scarcity & preserving and restoring natural ecosystems and biodiversity

Empowering circular bioeconomy growth

Reducing plastic production & pollution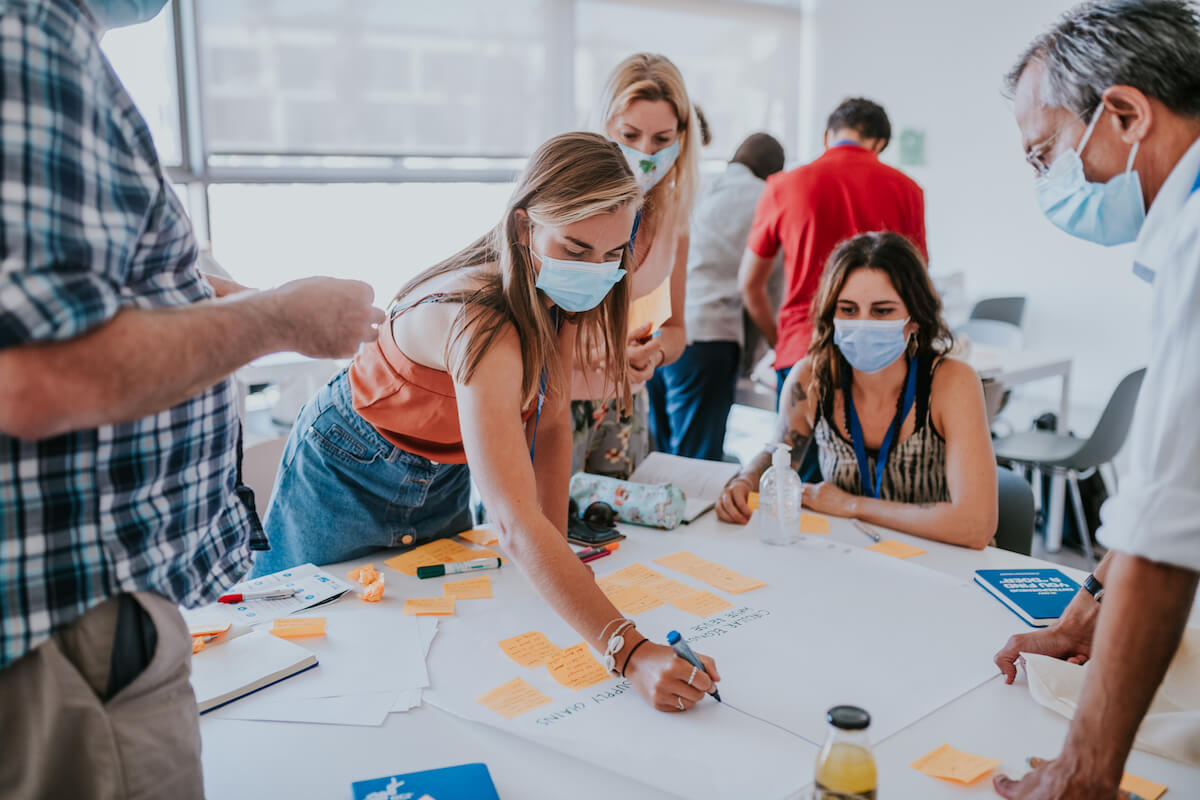 What to expect?
A 3-day session of Ideation (each session – one in Lisbon and one in Porto):
Online preparation workshop, prior to in-person event.
2-Day in-person session, including

Intensive ideation workshops including sketching, prototyping, brainstorming, brainwriting, worst possible idea.
Hacking workshops: idea and concept engineering, value engineering product and process.
Final pitch competition
The award
The winning team of each session will be awarded by Oceano Azul Foundation and Calouste Gulbenkian Foundation Blue Bio Value Ideation Award. A seed-funding prize will be awarded to the best team to ignite the creation of a business solution, initiate, or improve a pilot, and improve project overall.
Impact
We believe it is possible to move towards a new development model, capable of decoupling economic growth from natural resources depletion. The blue bioeconomy is essential in responding to this challenge: it promotes ocean conservation whilst generating wealth and jobs through sustainable solutions based on the use of marine bio-resources.
The ideas generated through Blue Bio Value Ideation must revolve around the sustainable use, and valuation, of marine bioresources with impact in improving human well-being (pharmaceutical, cosmetics, nutraceuticals), developing innovative food & feed alternatives, creating new industrial applications (biomaterials, biofuels, etc.) and, overall, delivering environmental decarbonizing solutions.